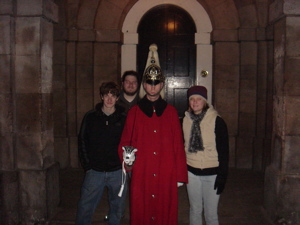 My parents flew to London to visit me over the Christmas holidays, and they were good enough to bring my brother and sister along with them. It was the first time I had seen anyone in my family since September, and as we had all been to London before, we wasted no time in re-visiting some old favorites and some things we never got to do the last time around. We saw all the standards like Tower Bridge and the market on Portobello Road, Harrods, and an extremely funny production of Spamalot, the Monty Python musical.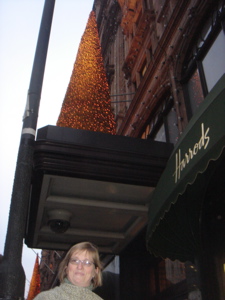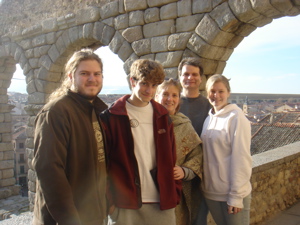 After a few days in London, my family and I flew to Madrid. None of us had ever been to Spain, but all three kids wound up being surprised how much conversational Spanish had sunk in during those seemingly fruitless classes in high school. We took a Globus tour around the Iberian peninsula, stopping off in Segovia, Salamanca, Seville, Torremolinos, Granada and Toledo. We also stopped off in Morocco (the city of Tangier) and Lisbon and Fatima in Portugal. The tour was a bit exhausting, but we did manage to have a great time and get a good feel for Spain in the two weeks we had.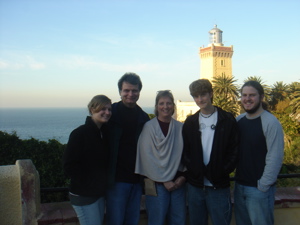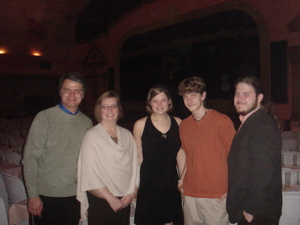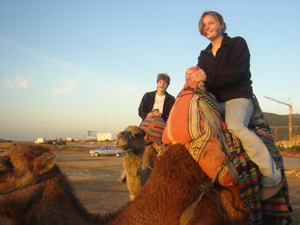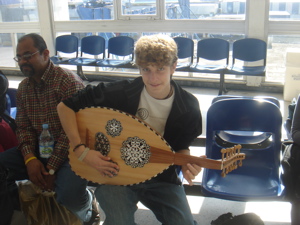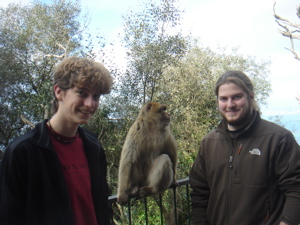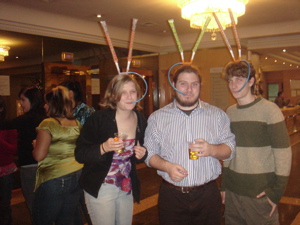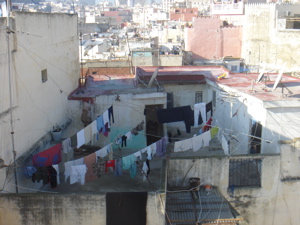 My biggest surprise on the trip was definitely Morocco. I knew almost nothing about the country and I had never been to Africa before. We had a really cool day walking around Tangier but I was pretty uncomfortable being a tourist in such a poor area. It was heartbreaking to see little kids that kept coming up to our tour group to beg for change. It also seemed like everyone in Tangier was really aggressive; the kids begging for change were the same as the grown men selling trinkets on the street. "High pressure" does not even begin to describe the Moroccan sales pitch, but everyone was very friendly. My brother ended up getting a lute and the men who ran the shop where he got it were so pleased at the sale that they invited us to come and see the rest of their house. After climbing God-knows how many flights of stairs, we finally reached the roof that looked out on the city. The view was cool, but not beautiful in the traditional way. We were looking out on a sea of other similar roofs with hanging laundry and TV antennas. Overall, it was a really cool experience, but Morocco definatley left me with a funny guilty-type feeling.